B—Line brings to life some historical icons of Italian design furniture
B—Line is a company founded by Giorgio Bordin in 1999. It restores life to several historical icons of design on the Italian scenario: these are works that have disappeared over the years.
Of the products re-edited the best-known is Joe Colombo's famous Boby.
Timeless collection
The Timeless collection is dedicated to the greatest designers of the past, who combined aesthetics and functionality.
Expanded in the color palette and updated in the choice of materials and production technologies, the B-Line re-editions are developed by the company drawing on autographed drawings and collaborating with the studios that have collected the legacy of the great masters.
This collection includes: Boby, Multichair, Supercomfort, Ring, Crossed, Spinny, 4/4, Aki, Buk, Boomerang and Esa.
Zero-mile Sustainability
B—Line's gives particular attention to sustainability, linked to the durability of its products.
All B—Line products are entirely "Made in Italy" and tend to be "Zero-Mile". In fact, the company favours neighbouring concerns that are the source of incredible skills that constitute a heritage of the highest craftsmanship and excellence to be safeguarded.
Environmental protection is at the root of the whole productive process. Transport and recycling involve huge squandering of energy and consumptions, which B—Line seeks to avoid
The most exemplary products
Boby
The concept of versatility and usability distinguishes all B—Line products and is represented at the highest levels by the Boby container trolley designed by Joe Colombo in 1970 to ensure easy vertical modularity and allow for different configurations with customized capacities.
---
Ring
Ring (Joe Colombo, 1964), is a container module that can act as a coffee table and once stacked it multiplies the capacity to furnish walls or create dividers.
---
Multichair
Multichair (Joe Colombo, 1970) is a transformable system through the combination of the two cushions that compose it and thanks to the repositionable leather straps and the brushed-chrome steel bushings.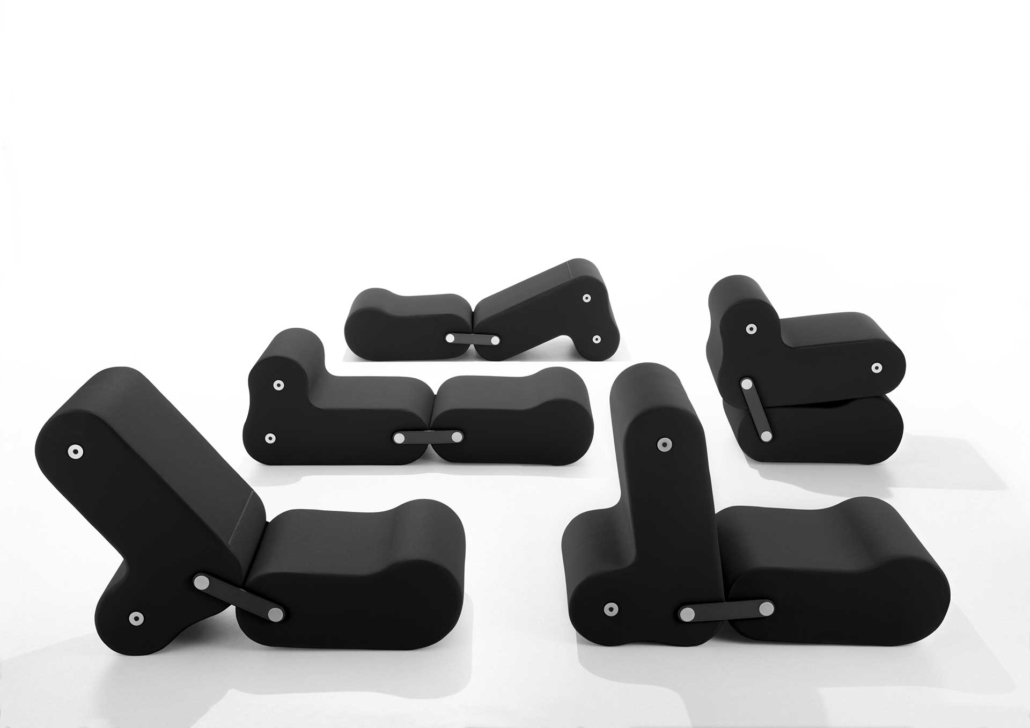 ---
4/4
4/4 (Rodolfo Bonetto, 1969) These are four identical elements which can be juxtaposed or stacked, thanks to the special inserts, to compose coffee tables, serpentine tables or modular bookcases.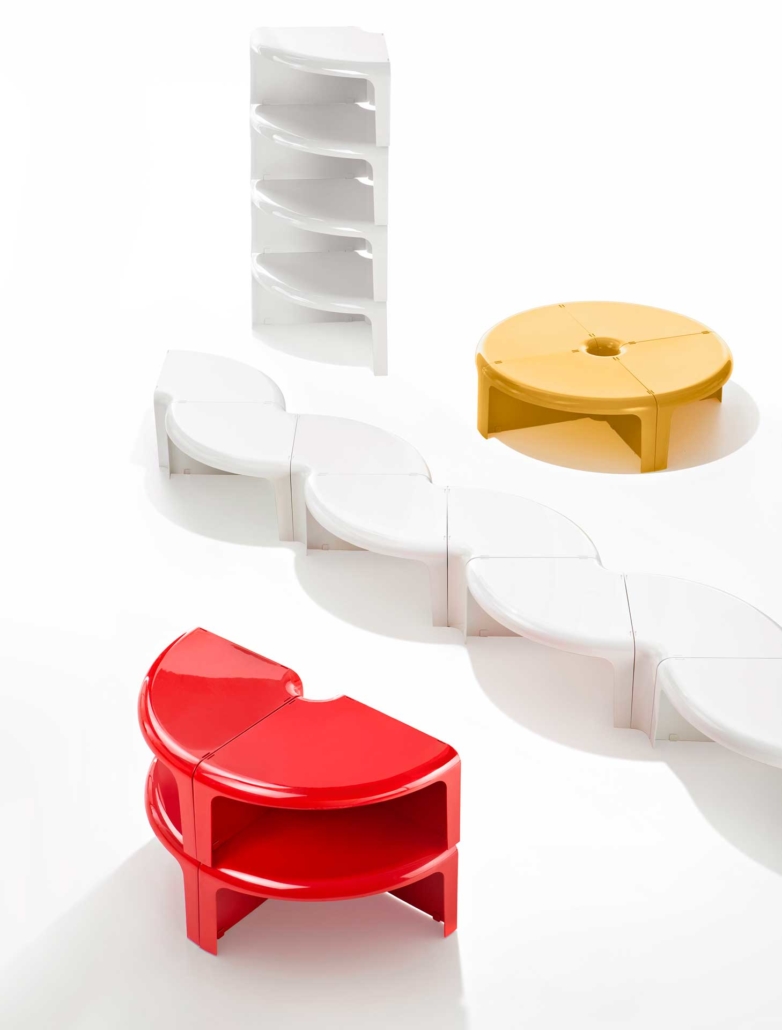 ---
Merano
Merano (Raffaella Mangiarotti and Ilkka Suppanen, 2017 ) A light and elegant collection suitable for indoors and outdoors consisting of lounge chair, pouf, two-seater sofa and bench. Once the frame has been separated from the cushions, it is possible to break the structure into two parts.
---
Fonda
Fonda (Maddalena Casadei, 2018) A table with almost archetypal lines, born from a softened reworking of the geometries.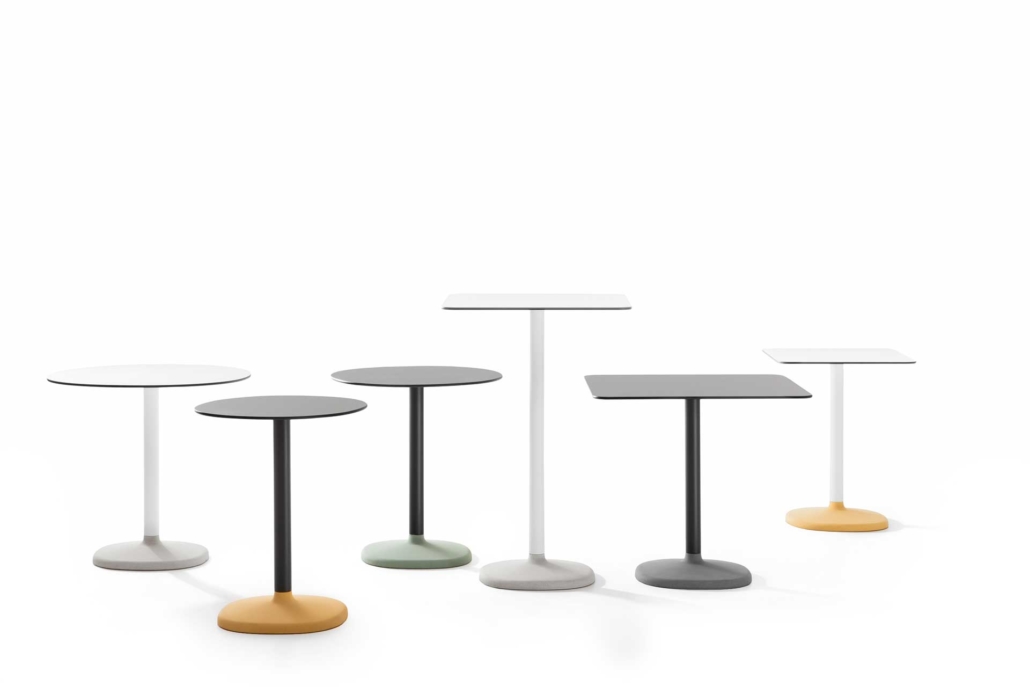 ---
Re-editions and contemporary products: how the two elements combine
From the very beginning, B-Line has combined its re-editions with contemporary furnishing accessories, the result of collaborations with international designers with the aim of incorporating different views and cultures and satisfying customer requests based on different sensitivities.
These are concrete, usable and transversal projects that have the burden and the honor of coexisting with the great cornerstones of design and convincing in terms of character and style to pass naturally from domestic environments to working spaces and from inside to outside. , areas that are increasingly hybrid and changing as the contemporary lifestyle dictates.
Credits
Cover: Photo by Miro Zagnoli and Styling by Maddalena Casadei
Products: Photos by Claudio Visentin, Andrea Pancino, Alberto Parise, Beppe Brancato, Miro Zagnoli, Salmaso Fotografia.
https://www.company.salbini.com/wp-content/uploads/2022/07/b-line-furniture.jpg
579
1030
Carmela Salbini
https://www.company.salbini.com/wp-content/uploads/2021/02/salbini-logo-red-header.png
Carmela Salbini
2022-07-19 09:00:00
2022-07-18 13:08:56
B—Line brings to life some historical icons of Italian design furniture