Ottaviano Borgonovo Tells Us about The Art of Creating Iconic Spaces with a Sustainable Vision
At the heart of MisuraEmme lie values of commitment, dedication, and cooperation, led by Ottaviano Borgonovo, the leader and third generation of the company. This legacy is deeply influenced by Ottaviano's revered mother, Tiziana Mascheroni, who passed away in 1991, and whose testament can be seen at the entrance of the company's headquarters in Mariano Comense, in the province of Como, Northern Italy.
MisuraEmme places primary importance on the care and conservation of our planet. A pioneer in environmental responsibility, the company has obtained the prestigious Aquaver certificate as the first to invest in water-based painting, exemplified by the revered 0001 mark from ANVER.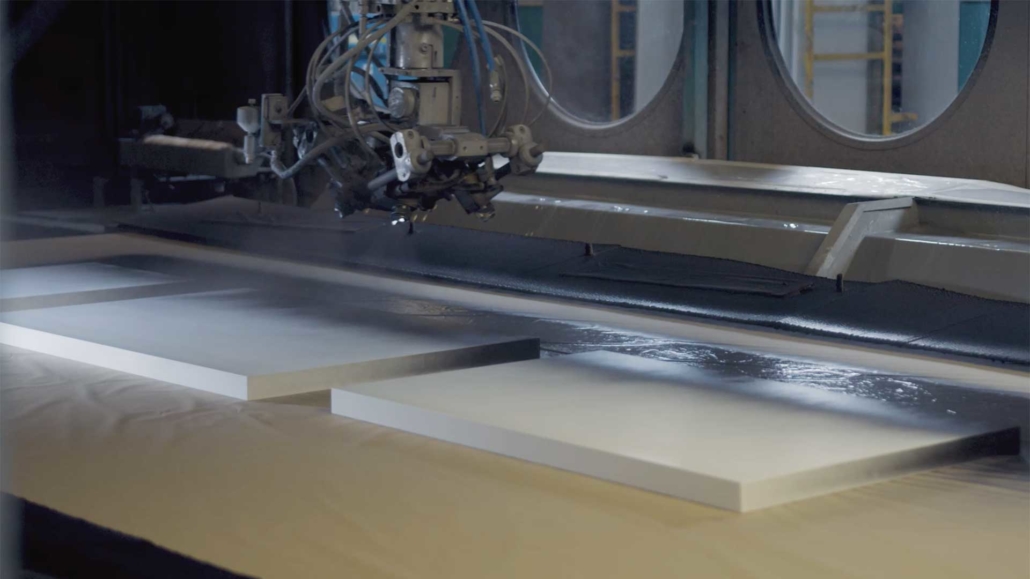 Commitment for the Planet: Aquaver®
In tandem with its growth, MisuraEmme actively contributes to environmental preservation.
Extensive research and investments have led to the development of an innovative painting system based on MOS technology and water-soluble products, certified by CATAS.
This groundbreaking achievement, exemplified by the revolutionary paint system, is acknowledged for its superior performance.
ANVER's Aquaver® label serves as a testament to MisuraEmme's eco-friendly commitment, with the prestigious certificate number 0001 underscoring the company's pioneering role in sustainability.
Renowned for product customisation, meticulous attention to detail, and the use of high-quality materials, MisuraEmme stands out as a pioneer in the high-end market, driven by its flagship product, the "Palo Alto" night system.
Palo Alto I-Box
This project emerged to fulfill the desires of those seeking an elegant, refined, and precise lifestyle, a manifestation of their virtuous selves. It provides a total and 'transparent' perspective on the objects of our desire. The guiding principles are clean aesthetics and functionality, ensuring a harmonious blend of style and purpose.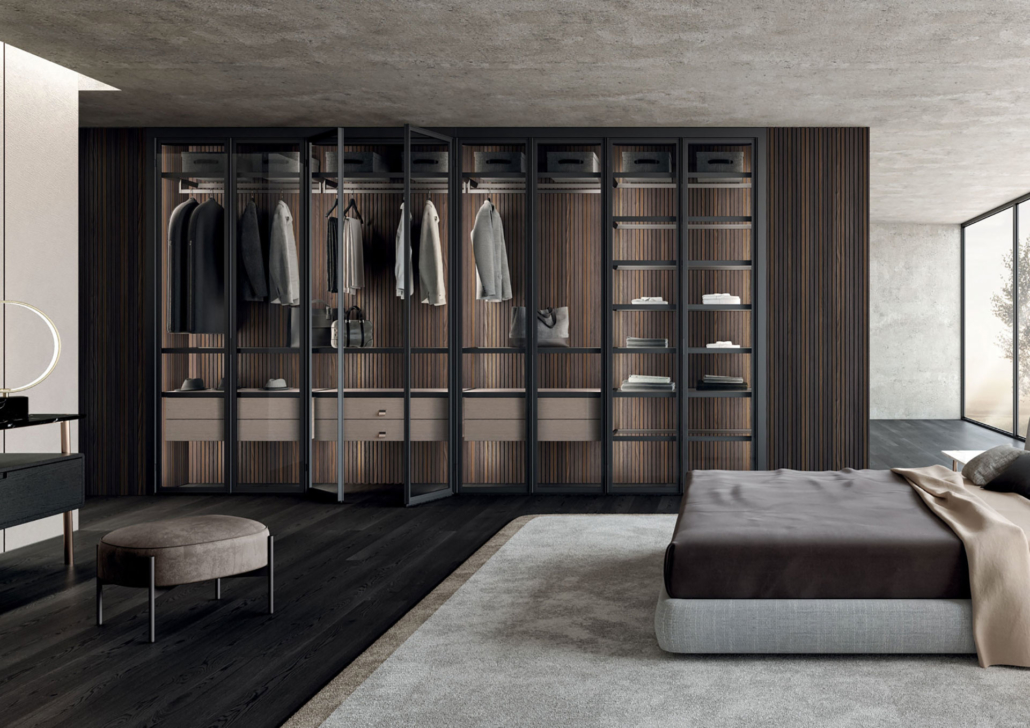 Palo Alto Free
This is the evolution of Palo Alto I-Box, an innovative walk-in wardrobe concept featuring doors supported by floor-to-ceiling pillars, shaping its robust structure. This versatile system seamlessly functions as a niche closure or space separator, providing equipment akin to Palo Alto I-Box. Compatible with all Palo Alto I-Box doors and the cutting-edge Rex door, its pantograph-type opening mechanism enables a wide 180° opening by overlapping adjacent doors. Witness total room openings of approximately two meters, a testament to its exceptional design and functionality.
Palo Alto Wall
Palo Alto Wall, an exquisite wooden night system, embraces the bedroom with unparalleled charm and warmth, crafting an atmosphere of sophistication and comfort. A hallmark in the sleeping area, it epitomizes the MisuraEmme style with grace, featuring the iconic floor-to-ceiling pillars. Seamless integration with the Palo Alto Free and Palo Alto I-Box walk-in wardrobe presents diverse furnishing possibilities, fostering a captivating interplay of premium materials like glass and wood. The addition of exclusive LED lights serves to accentuate the prestige of the materials, all made possible by the electrified rack structure.
Ottaviano is determined about the future: to continue with steadfastness, supporting the family business with unwavering commitment and passion. The legacy forged by MisuraEmme is a testament to its authoritative position in the industry, built on a foundation of respect, expertise, and enthusiasm.
Thanks to Lucrezia Radice for her extraordinary collaboration! 😊
https://www.company.salbini.com/wp-content/uploads/2023/11/Ottaviano-Borgonovo-MisuraEmme.jpg
579
1030
Miriam Bella
https://www.company.salbini.com/wp-content/uploads/2021/02/salbini-logo-red-header.png
Miriam Bella
2023-11-27 08:44:54
2023-11-27 08:44:55
Exemplary Heritage: MisuraEmme Between Values and Innovation