Vener: bespoke furniture from mechanics to design

Vener was born in 1969 and is distinguished by a particular aspect: customized furniture. We had the opportunity to interview the president Giovanni Vener.
For more than twenty years, in Valbrona, in the province of Como, Giovanni Vener has been involved in the production of mechanical products in the family business.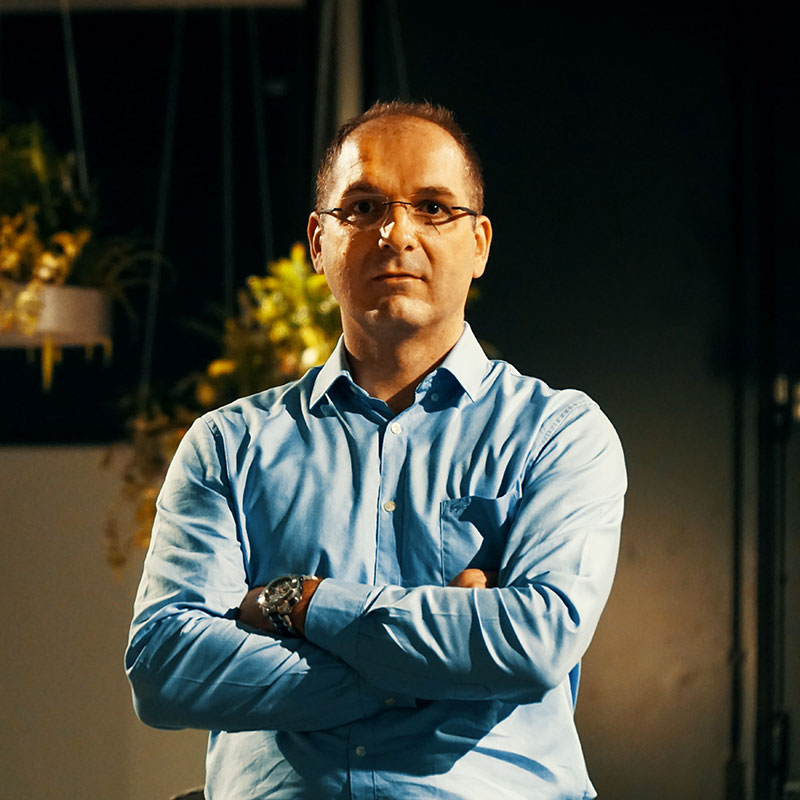 Giovanni Vener photographed by Giorgio Lorini.
"We often supplied carpentry workshops with metal frames for the creation of handcrafted furniture."
It all started with a manufacturing scrap: an aluminum sheet to be scrapped. Giovanni Vener conceives metal as a plastic mass: thus he transforms a piece of aluminum into a panel that anticipates the furnishing elements, typical of creative recycling.
"I have always loved the scent and texture of raw materials, heating and shaping iron following my imagination has always fascinated me and, as in many success stories, mine too started with a very simple request."
Why did Giovanni Vener choose this career?
We asked Giovanni Vener why he chose this career.
"The reason for my willingness to now devote most of my day to this activity is simple, here I am I feel alive, here I find my identity as a human being in harmony with my surroundings. I create as if I were making each item to give it t"o a friend with my heart."
Materials
Vener uses only natural raw materials of great quality: solid wood, metal, stone and glass. Few materials, handcrafted, joined without the use of chemicals, combined in innovative way: there is no use of glue or acrylic paints.
The wood mostly comes from Como lands, smoothed to reach a surprising velvet effect preserving its natural shades or used exactly as it is, as in the case of logs used as table base.
Stone used is the marble of the Lombard valleys, a material that offers great stability and versatility, allowing different processes for each project.
The metal is skillfully treated, with a complete technical know-how to obtain surprising effects of brightness and decorations.
Vener Tailor made art
The 2012 led to the birth of Vener Tailor Made Art. A team of 12 carpenters, mechanics and carpenters create the works conceived and designed by Giovanni Vener.
Stainless steel, aluminum, iron, copper and cortén steel that blend with essences such as chestnut, cedar of Lebanon, with stone, marble, glass. A path that has given life to modern furnishings, unique pieces or in any case in super limited reproduction, which live an elegant balance of form and material, between craftsmanship and industrial archeology, between art and design.
"We create our pieces moved by imagination and the will to create something unique. Our customers have the privilege of having custom-made pieces of art, unique creations."
Credits: Photographs courtesy of Vener. Photo of Giovanni Vener by Giorgio Lorini.
https://www.company.salbini.com/wp-content/uploads/2023/02/Vener-bespoke-furniture-from-mechanics-to-design.jpg
579
1030
Carmela Salbini
https://www.company.salbini.com/wp-content/uploads/2021/02/salbini-logo-red-header.png
Carmela Salbini
2023-02-16 09:00:00
2023-02-28 10:42:46
Vener: bespoke furniture from mechanics to design