Buying high quality Italian furniture can be an exciting and rewarding experience, but it can also be a complex undertaking if you don't have an interior designer who takes care of your project and a trusted supplier that helps you to select.
Here are some useful tips to help you choose and buy high-end Italian furniture.
1. List of needs
Amura: Palmo
Before shopping, make a list of the furniture you want. This way you can focus on priorities and select the furniture that best meets your needs. The list helps you a lot during the selection phase, so don't underestimate it!

2. Design that fits your style
Sovet: Arkos
When choosing furniture, make sure it fits your style. Italian decor is known for its elegant and sophisticated design, so choose furniture that fits your personal preferences. There are many different styles to choose from, you will surely find the right one for you.
3. Space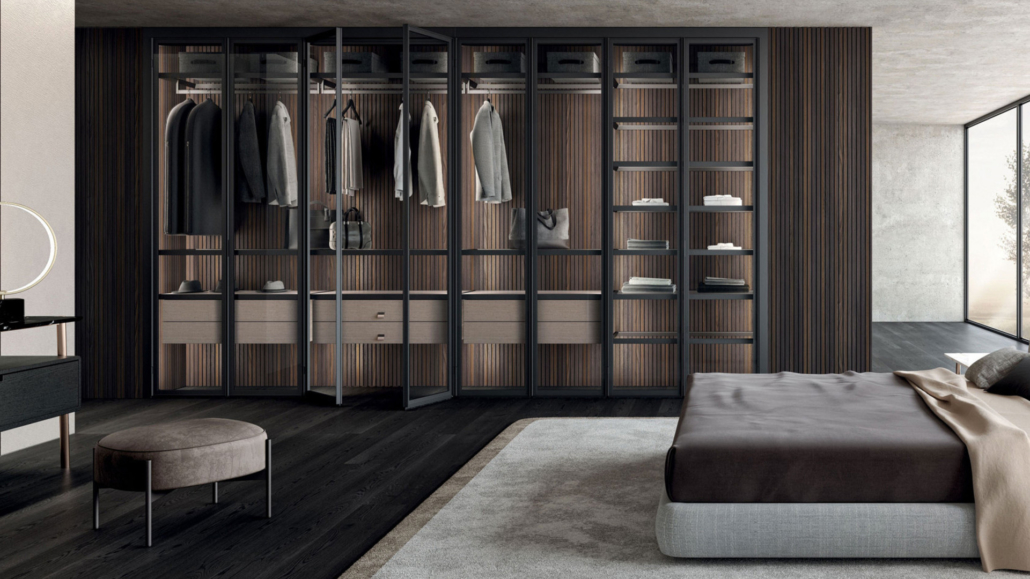 MisuraEmme: Palo Alto
Before buying a piece of furniture, measure the space where it is to be placed and make sure you have adequate space to be able to use it.
For example, if you have to buy a wardrobe, you need to leave a free area in front of it, to allow the doors and drawers to open without problems. For chairs, sofas, and armchairs, make sure the furniture you choose fits the size of your space and that people can sit comfortably.
4. Functionality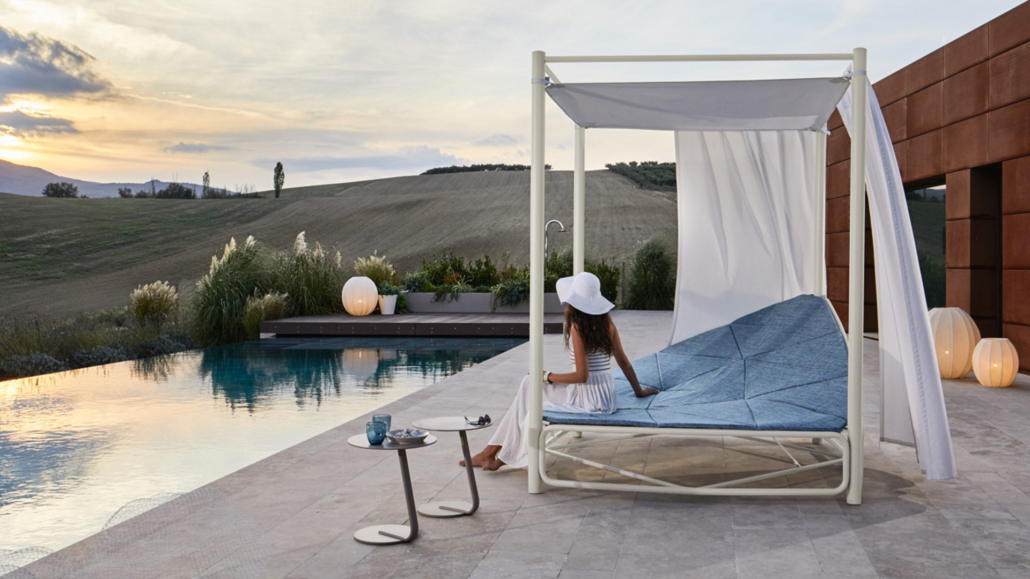 Roberti: Atollo Day Bed
When choosing furniture, consider its functionality and usefulness. You can select products with a refined design that offer a perfect combination of functionality and aesthetics. This is a good way to enjoy your home and surprise your guests at the same time.

5. Materials
Riva 1920: Craftsmanship
High-end Italian furniture is known for the very high quality of the materials used. To choose products that will last a long time, also make sure that the furniture is well made and well assembled.
6. Colors and fabrics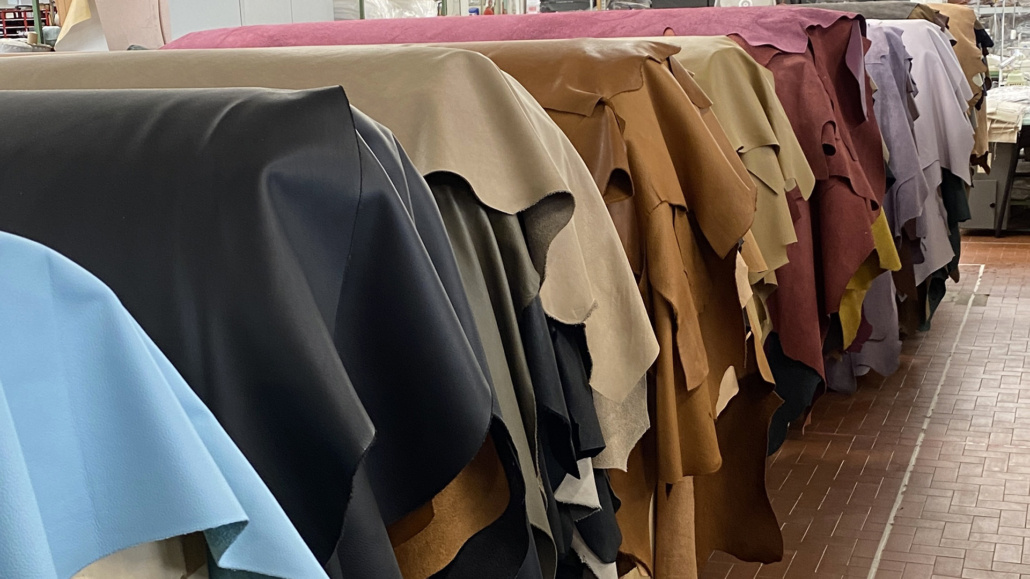 Giorgetti: Production
Choose colors and fabrics that suit your environment. The best Italian manufacturers use high quality padding and the skilful use of materials such as leather and velvet have made Italian furniture famous all over the world. So, in addition to the colors you like, also choose upholstery that fits your lifestyle.
7. Variants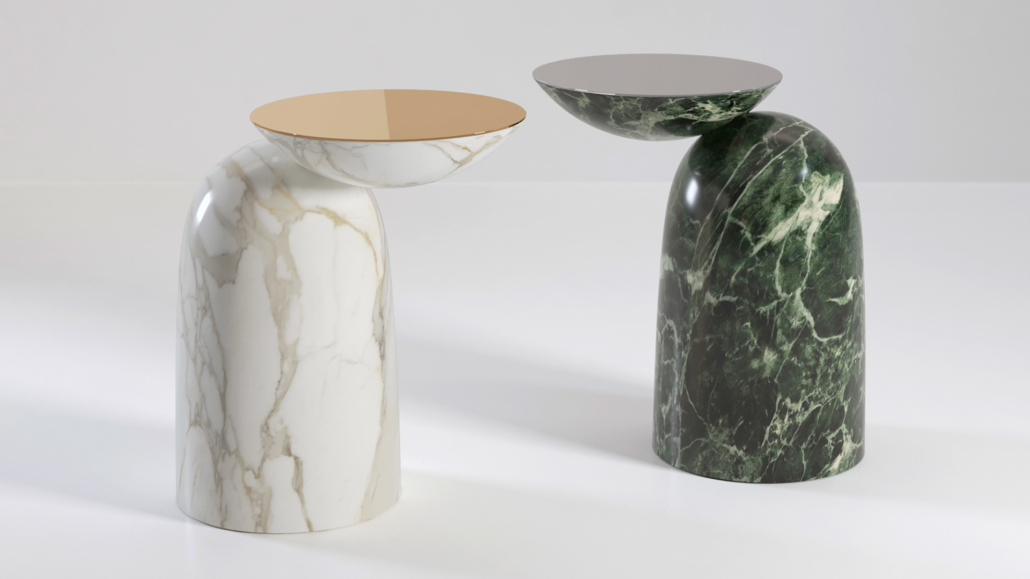 Secolo: Pingu X Side Table
You must follow this advice very carefully, because it's really important!
Many furnishing products are available in different variants, so carefully evaluate the different solutions, dimensions and finishes. These characteristics are very often decisive, not only for the aesthetics, but also for the price.
When making comparisons between different variations of the same product or between different suppliers, always be sure to dig into the product details.
8. Brands
Choose only Italian furniture manufacturers and suppliers you can trust.
At Salbini we select the best furniture brands that guarantee high quality materials, workmanship and construction. We also ensure that the company choices of the producers respect the best environmental sustainability procedures. Natural resources are not infinite and it is our duty to take care of the earth.
9. Get ahead of the times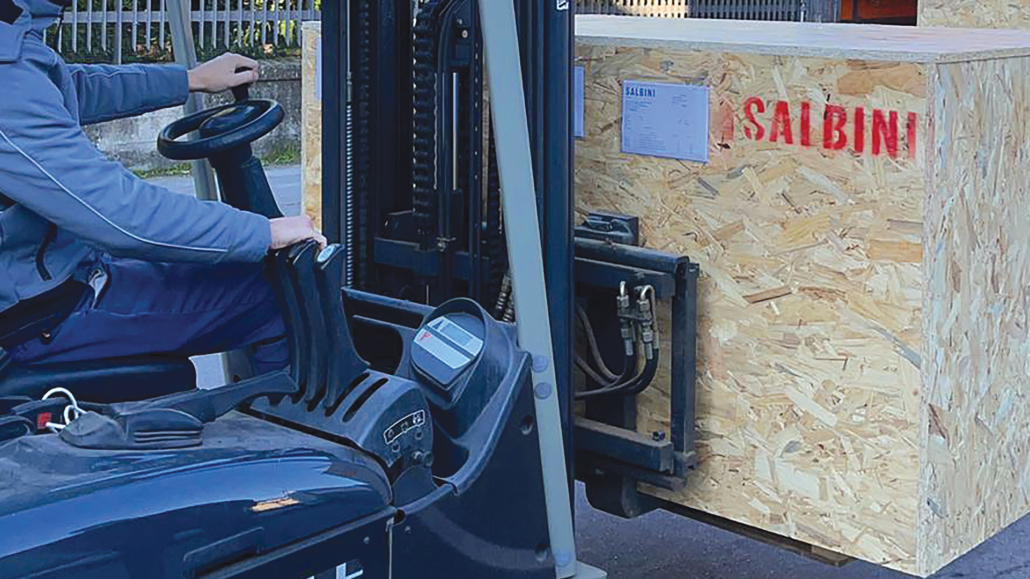 Salbini: Shipping warehouse
Decide precisely when you need the furniture and start the selection right away. In this way you will not have to settle for the availability of the local retailer's warehouse, and you will be able to have a wider choice, as happens with us at Salbini. You can even have a bespoke product made just for you!
Furthermore, if you decide to import the furniture directly from Italy, consider the time required for shipping, delivery and assembly.
10. Budget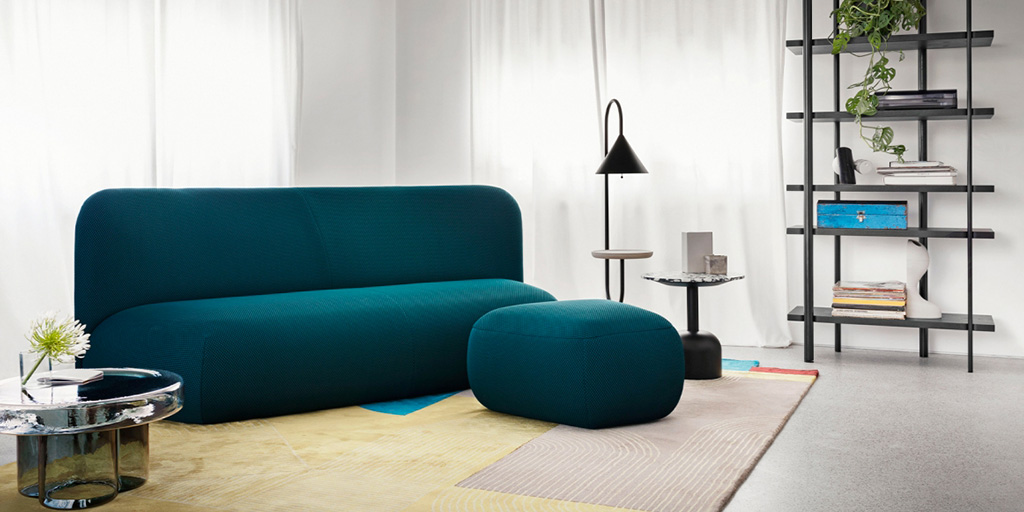 miniforms: Botera Sofa
Before buying, plan your budget and keep in mind the price of high quality Italian furniture. There are many options available, so choose furniture that fits your budget and meets your needs.
In summary
Purchasing high-quality Italian furniture takes research and planning. Make sure you choose reliable manufacturers, invest in quality, consider functionality, respect the environment and plan your budget.
By following these tips, you will be able to buy high-end Italian design furniture that perfectly suits your needs and style.
Cover image: Longhi Cohen
https://www.company.salbini.com/wp-content/uploads/2023/04/How-to-buy-high-quality-Italian-furniture-ten-useful-tips-1.jpg
579
1030
Alfonso Mellone
https://www.company.salbini.com/wp-content/uploads/2021/02/salbini-logo-red-header.png
Alfonso Mellone
2023-04-17 09:00:00
2023-04-06 12:03:39
How to buy high quality Italian furniture: ten useful tips