Vismara Design: luxury furniture for entertainment
Vismara Design was founded in 1950 by three brothers: Aldo, Enrico and Luigi, who had the same passion for furniture. The great turning point took place in the 90s, thanks to the visionary designer Pino Vismara, who created a new product concept: the CD and DVD cabinet.
"From this moment the brand acquired notoriety all over the world, thanks to real pieces of contemporary design."
Vismara's philosophy
Love and dedication to noble work are the real driving force behind Vismara.
"Our philosophy is very simple: the customer is at the center of every process, from the first contacts to after sales. What we offer is not just a luxury product, but a luxury service."
Home entertainment
For the past 10 years, the company has strongly specialized in the concept of Home Entertainment, or products dedicated to entertainment for private residences.
Vismara Design's commitment is, and has always been, to celebrate the beauty and luxury of free time.
"In Vismara we have specialized in the creation and construction of home theaters, offering a highly customizable product, packaged on the basis of the customer's wishes and the space available."
Another growing trend is the Game Room, or areas dedicated to different types of games, from poker tables to pool tables, from soccer tables to chess tables.
Kubrik Sofa
Kubrik is the perfect product to complete the now popular Media Room.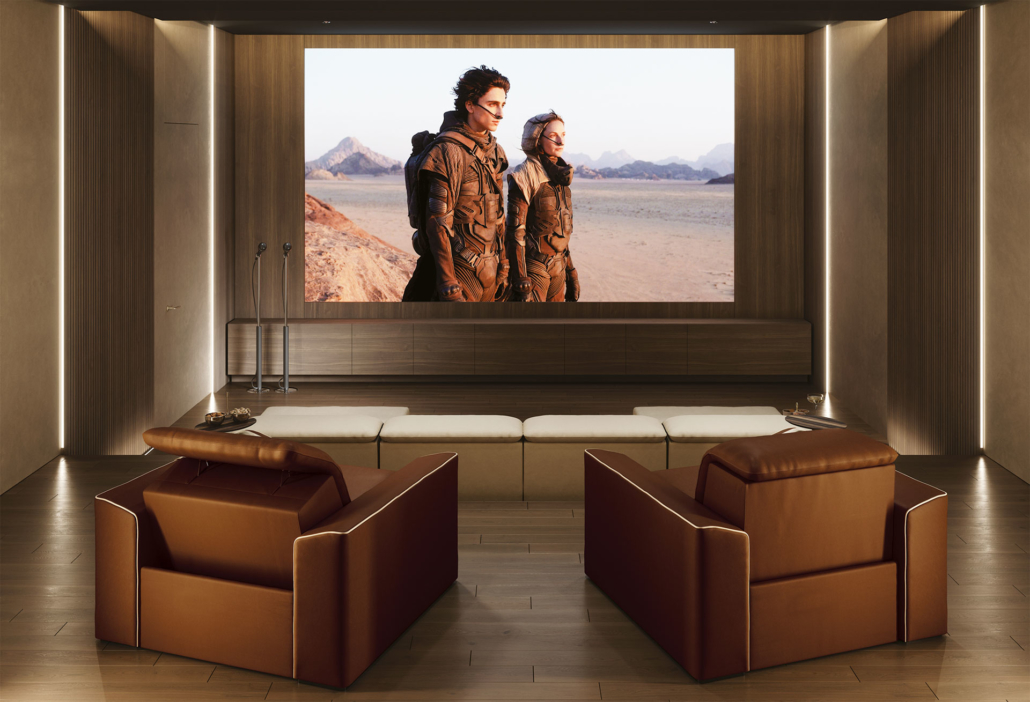 Its design is modern and essential, the ergonomics are designed to be a comfortable seat for prolonged use. Thanks to the presence of two motors, the reclining of the backrest and footrest can be controlled separately from that of the headrest, reaching the ideal position and maximum comfort.
Blade Table Tennis Table
The Blade Table Tennis table is the reinterpretation of a classic game, of common use and knowledge, revolutionized and elevated to an exclusive product.
The structure of the table is entirely covered in leather with the exception of the game top, in wood essence. The Ping Pong Blade table is designed to be used also as a conference / dining table and is complete with all the accessories for play: removable net, rackets and balls, stored inside a hidden drawer.
Metropolis Collection
The Metropolis Collection, presented in its entirety at the Salone del Mobile Milano 2022, is a hymn to the fusion of cultures, innovation and progress.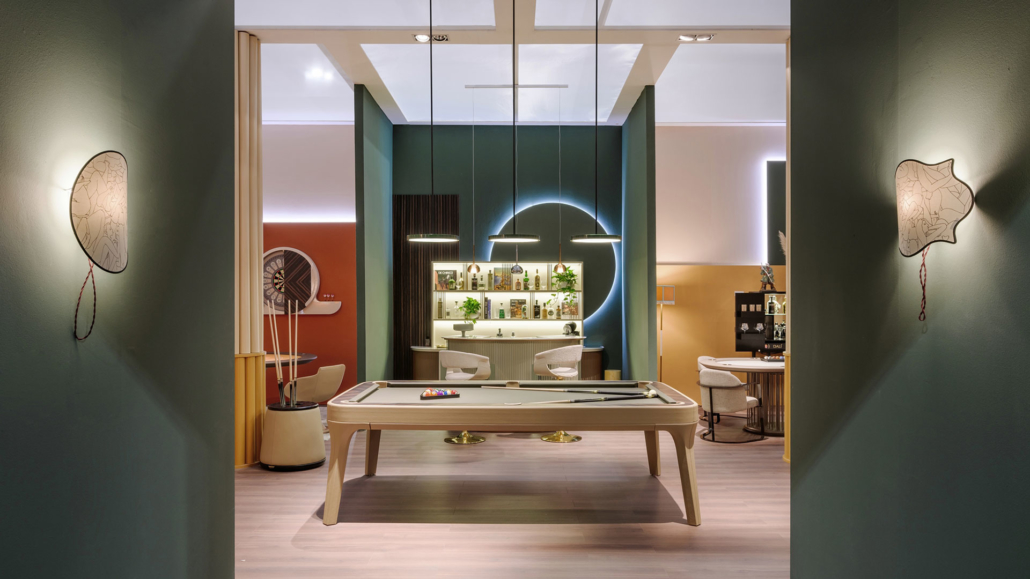 The new models of Game Tables are characterized by an extremely contemporary style and a timeless design.
In a historical period in which the world seems to be strengthening its borders, the Metropolis collection aims to claim the freedom of the individual and the fluidity of connections.
https://www.company.salbini.com/wp-content/uploads/2022/07/Vismara-Design-luxury-furniture-for-entertainment.jpg
658
1030
Carmela Salbini
https://www.company.salbini.com/wp-content/uploads/2021/02/salbini-logo-red-header.png
Carmela Salbini
2022-08-01 09:21:00
2022-08-01 09:19:46
Vismara Design: luxury furniture for entertainment