Bespoke Joinery: From Idea to Your Dream Environment
Here it is the art of customised joinery systems, where each modular element comes to life to meet individual needs.
Welcome to the exciting world of custom joinery, where incredible opportunities for customisation open up to you. We thought of involving our fantastic Expert of Joinery Modularity, Roberta Apuleo, in order to make this journey even more interesting and instructive. She has 39 years of experience in the furniture industry and specialises in designing modular systems.
Bespoke Joinery in practice
Bespoke joinery is a customised approach to designing and creating interior furnishings to meet specific needs and individual preferences. It's known for its customisation, quality, adaptability, exclusivity and design flexibility. It can cover a wide range of interior design elements, including kitchens, bathroom vanties, bookcases, wardrobes and more.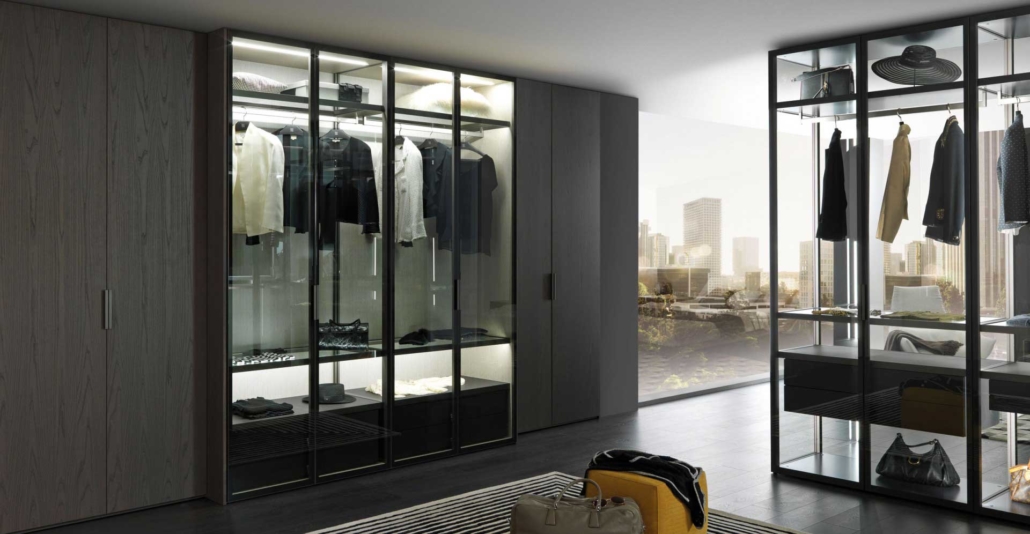 Customisation is the Answer
The main features of bespoke joinery include customisation. Thanks to it, every element of the joinery, from the size to the materials, from the finishes to the arrangement of components, can be customised to perfectly suit the space and taste of the customer. This adaptability allows detailed design to solve specific space, functionality and style requirements in a wide range of situations, from private residences to commercial spaces.
The joinery is therefore ideal if you're looking for exclusivity and flexibility, as each piece is unique and you'll enjoy an environment that stands out for its originality, attention to detail and aesthetic vision.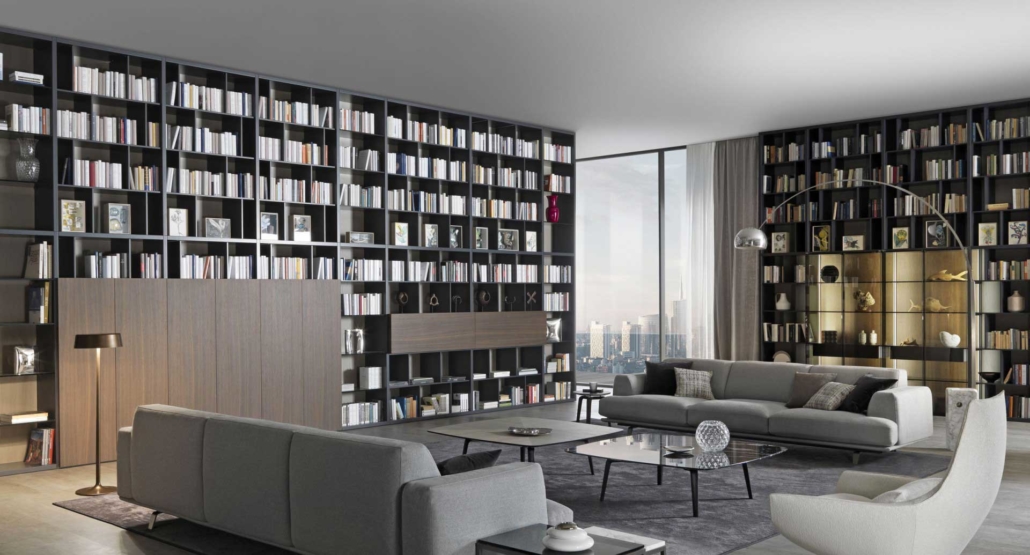 Example of Industrial Joinery: Crossing
Crossing by MisuraEmme, designed by Mauro Lipparini, is a cutting-edge joinery solution that seamlessly combines form and function. Its modular panels allow for flexible wall-mounted shelving, offering complete adjustability along three axes for endless configuration possibilities. Crossing offers various module types and sizes, including units with different door styles and drawers. It comes in two versions: Fusion for a modern look and Listellare for a warmer ambiance. Its integrated LED lighting system adds elegance, making it a versatile and stylish storage solution.
Artisan and Industrial Quality
Both craft and industry can be used to make customised furniture, offering unique and functional solutions for living space. The choice depends on individual needs, but in both cases, the goal remains to create a unique and functional space that reflects one's personality and style.
However, when we talk about bespoke joinery, you're often led to think only about a handcrafted product and you might find it difficult to associate the process with an industry. Instead, there are now furniture companies capable of creating extraordinary tailor-made designs, adapted to the customer's specific needs, with the added technology and perfection of industry.
Manufacturing Processes
The individual craftsman and industry only have in common their first approach to work, which is the design of the product you want to make. From now on, the craftsman will work on the single piece by hand, while industry can move on to the study of the most suitable materials for the manufacture and use of the specific product, focusing on the various possibilities of composing the individual elements to best realise the project. Finally, the industry will offer you a wide choice of finishes to choose from, including timber veneer or laquer, both glossy and matt, or HPL, high pressure laminate, which are now endless. Not least, you can even think about customising the hardware.
Once approval is obtained, the project goes to the production engineers who determine the feasibility and delivery time.
If you rely on an industry for customised work, you'll first of all have the guarantee of programmable and well-defined delivery times. In addition, the company itself will have world-class designers and advanced production technologies at its disposal.
The Crucial Importance of Material Selection
In the industrial context, the precise selection of materials plays a pivotal role. Alongside the wide array of available finishes, the industry carefully adopts chipboard or plywood depending on specific design and structural needs.
Conversely, master craftsmen in carpentry, for similar projects, mainly uses MDF (Medium Density Fibreboard) for its ease of manual work, despite being aware of the resulting compromises in terms of quality, added weight, and increased vulnerability to moisture, with the consequent risk of deformation.
Another notable distinction lies in the industry's capability to masterfully combine different materials, as exemplified, for instance, in the acclaimed "Palo Alto" project by MisuraEmme. This system skillfully integrates and alternates glass and metal to create a fully customizable system, successfully challenging the boundaries of the artisanal context.
Undertaking projects with specific dimensions and complexity would prove exceedingly challenging, if not nearly impossible, for an artisan to achieve the same quality standards while simultaneously maintaining competitiveness in terms of the quality-price ratio. Consequently, the industry unquestionably represents the most advantageous choice for those whose priorities center around customization paired with maximum quality and the best possible price.
Ultimately, you'll be able to benefit from a much broader and more professional view of your finished product, resulting from the collaboration of several professionals specialised in the field.
Craftsmanship at the Core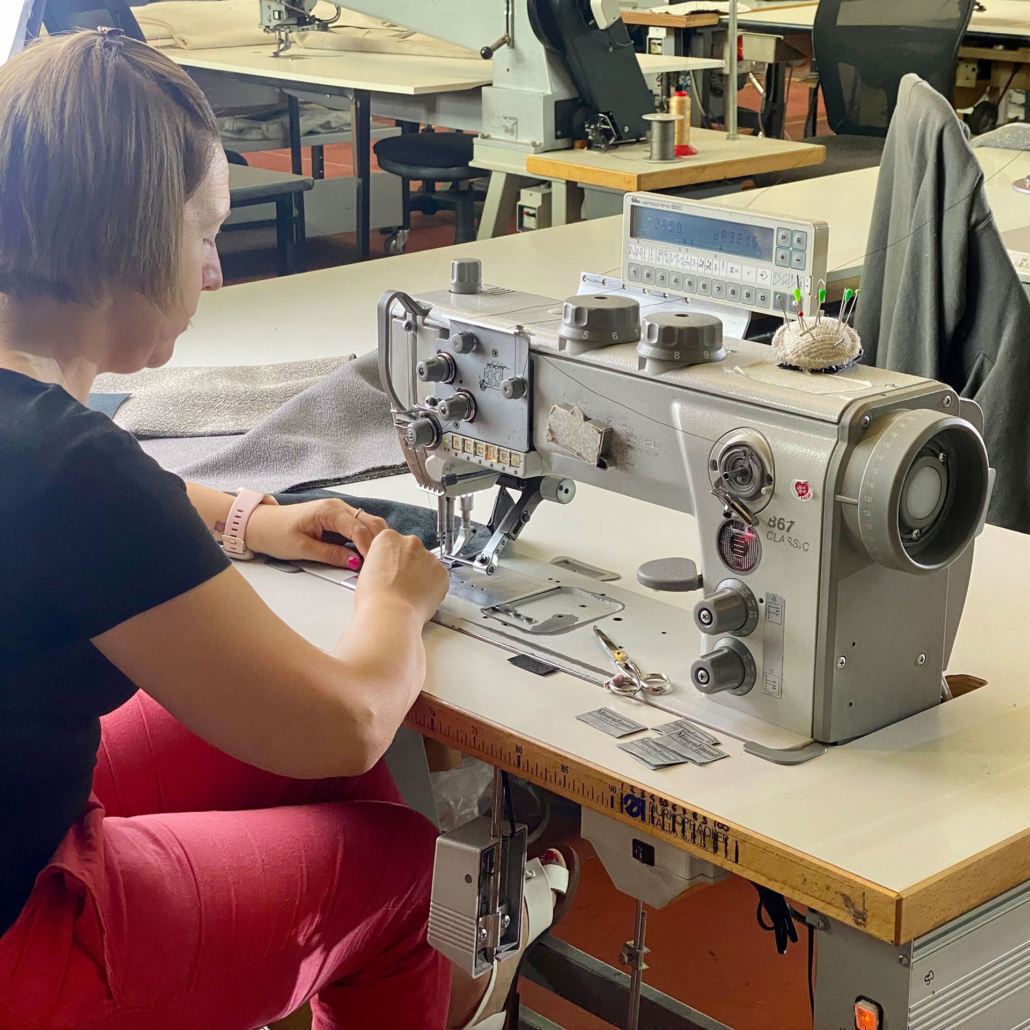 Thanks to the big brands that have kept craftsmanship at the core of their production processes, you can rely on the custom joinery industry without losing anything, but rather gaining in terms of quality standards. So forget the mass-produced stuff and get ready to receive a customised product with all the industry guarantees.
https://www.company.salbini.com/wp-content/uploads/2023/09/Bespoke-joinery-from-the-idea-to-your-dream-environment.jpg
579
1030
Miriam Bella
https://www.company.salbini.com/wp-content/uploads/2021/02/salbini-logo-red-header.png
Miriam Bella
2023-10-02 08:00:00
2023-11-14 10:47:39
Bespoke Joinery: From Idea to Your Dream Environment