Floating Kitchen: between lightness and design

The kitchen is where your day begins.
Where you meet your family and talk about each other. It's the place where you host friends for dinner; sometimes it's where anniversaries are celebrated.
A contemporary way to furnish it is the floating kitchen.
A floating kitchen is highly advisable if you wish to create a light and coordinated setting in your open space.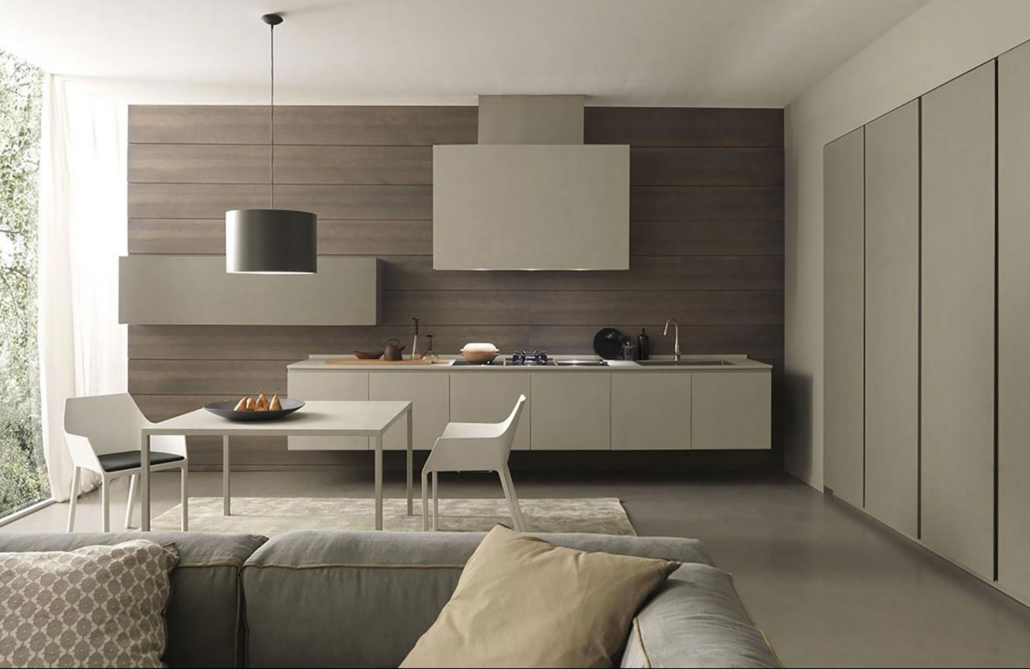 If you want to install a floating kitchen, you should consider the services running through the walls and the solidity of the weight-bearing wall, since you'll need L-shaped steel support profiles. On the other hand, if you aren't working on a bearing wall, some kitchen models will require extra feet, as additional weight support.
A kitchen can be wholly or just partially floating, 'cause it's possible to mix suspended base and columns: that means that all or just some bases do not touch the floor, guaranteeing maximum customization.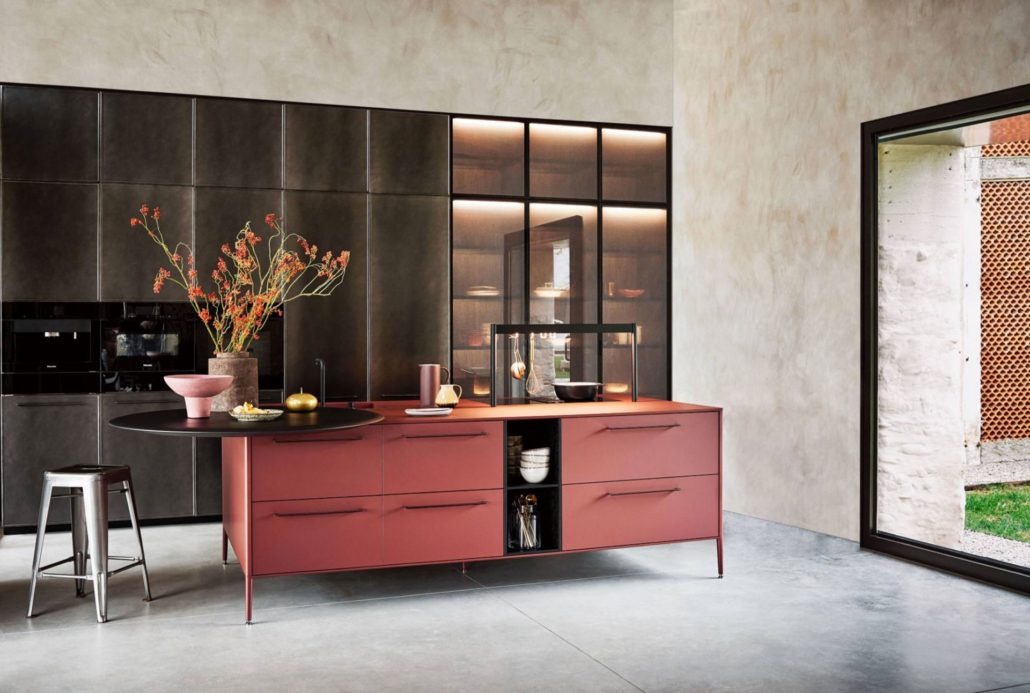 In any way, take note that designing your floating kitchen will be much easier during a renovation.
A floating kitchen is not for everyone yet. So let's go and see the main pros and cons of this choice.
Among the disadvantages is a small storage space, so if you are looking for practicality and capacity, we suggest a traditional kitchen.
The floating kitchen is for you, if you don't require too much storage and love innovative design.
As for the cons, we must also say that a floating kitchen is more difficult to assemble, so rely on professionals in the industry for this service.
The appliances will have to be suspended and everything must be designed in detail. The fixing must be very careful and functional, having to support different weights.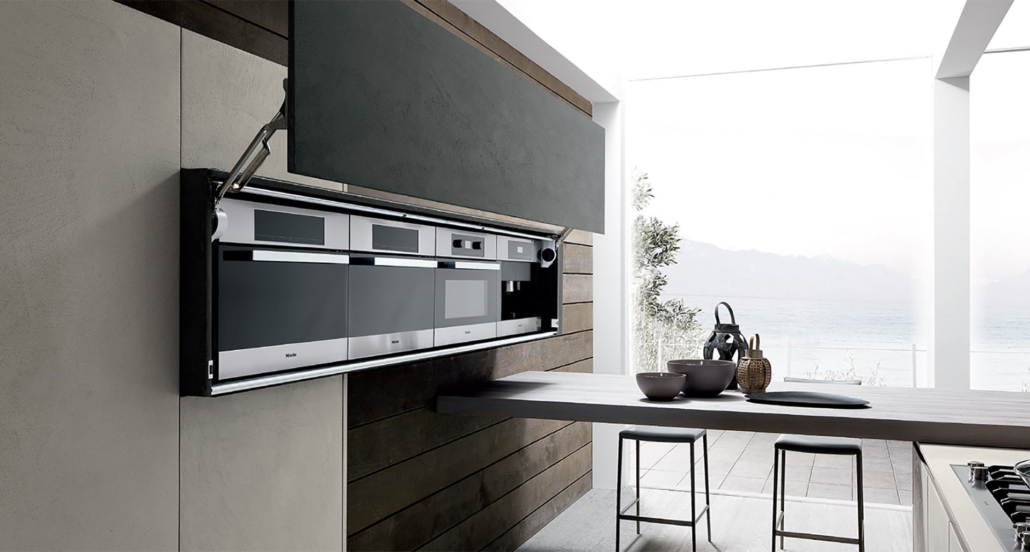 Last but not least, the choice of dishwashers for floating kitchens is at the moment limited to few models.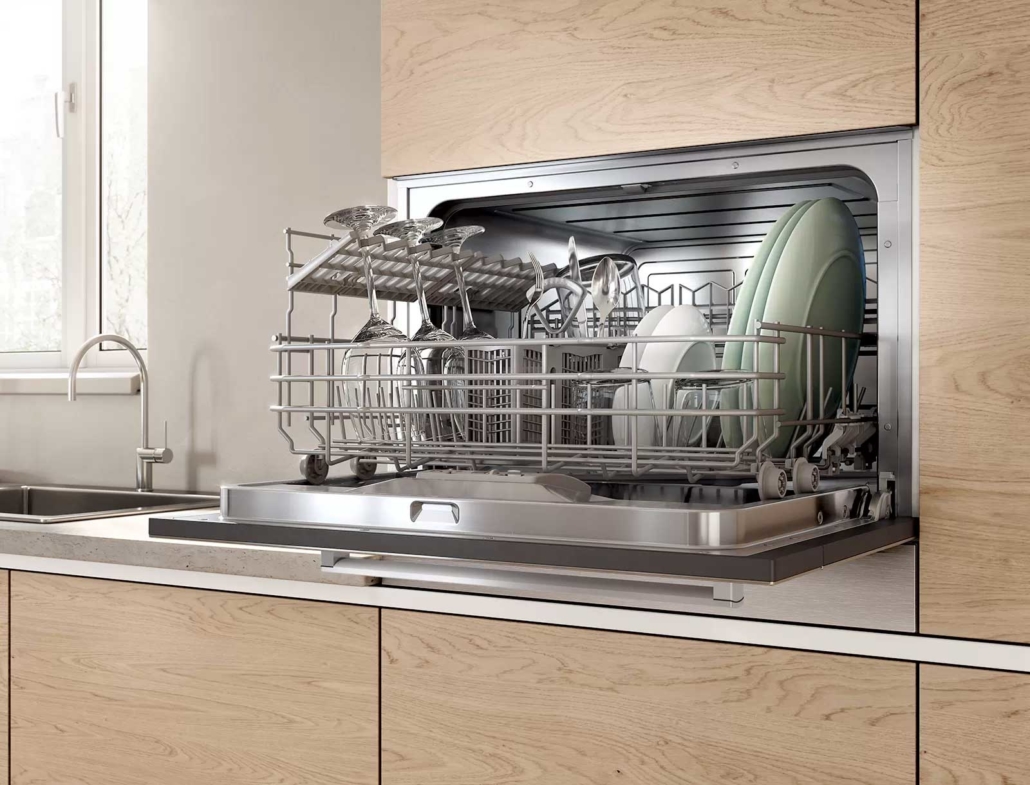 But a great advantage in choosing a floating kitchen is that it's very easy to clean, as the bases do not touch the floor. Another pro is that any underfloor heating will be exploited to its full potential.
In summary, the main feature of floating kitchens is the sense of lightness.
So, if you are tired of the classic floor-standing kitchens and want to stand out, this could easily be the right choice for you.
Special tips
Beautiful to live in and to show off, we suggest installing LEDs under the cabinets.
Furthermore, many of our Partners allow for the personalization of their collections. This means that even if a model is not represented as a floating kitchen, it is possible to make it bespoke for you.
Cover image: Twenty Resina Kitchen by Modulnova
https://www.company.salbini.com/wp-content/uploads/2023/03/The-Suspended-Kitchen-between-lightness-and-design.jpg
579
1030
Miriam Bella
https://www.company.salbini.com/wp-content/uploads/2021/02/salbini-logo-red-header.png
Miriam Bella
2023-03-20 01:00:00
2023-03-20 09:42:41
Floating Kitchen: between lightness and design